Description
With its particularly high absorption power (1.6g of impurities drawn for each applied gram of Ghassoul), this Nectarome Ghassoul helps cleanse the skin and efficiently clean off any impurities. Certain Ghassoul components comply with the absorption process of the plant-based extracts into the skin in order to soothe and nourish it. This Ghassoul has both cleansing and softening properties.
Composition : Morrocan Laval Clay, Aqua, Myrtus, Communis Leaf Water, Lavandula Angustifolia Flower Water, Rosa Damascena Flower Water Extract, Rosmarinus Officinalis Leaf Water, Urtica Dioica Leaf Extract, Eugenia Caryophyllus Flower Bud Powder, Lavandula Hybrida Oil, Limonene, Linalool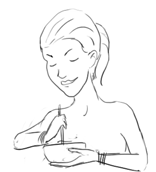 Mix the Ghassoul powder with warm water, rose water, or orange blossom water to obtain a smooth paste. Adjust the proportions according to your needs.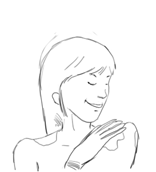 After the skin has been rinsed off the black soap and the skin scrub, apply the Ghassoul paste on the entire body, face and hair, while avoiding the eyes and mucous membranes.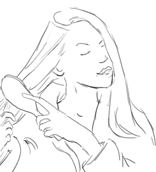 Leave on for 10 to 15 minutes, and then rinse thoroughly with clean water. Make sure to untangle the hair and brush it meticulously in order to remove any residue that could cause the skin to dry out.
Find out how to use this product in the protocols: