Description
This 100% natural black soap with basic pH, prepares the skin for exfoliation by softening and detaching the layer of dead skin cells.
Composition : Aqua, Olea Europaea Husk Oil, Eucalyptus Globulus Leaf Oil, Potassium Hydroxyde, 1,2 Hexanediol, Limonene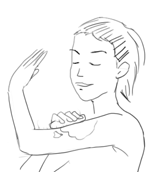 Dampen and let the skin warm up for a few minutes. Once the skin has warmed enough for the pores to be fully dilated, apply approximately 30g (1 large spoon) of black soap on the entire body while avoiding the mucous membranes.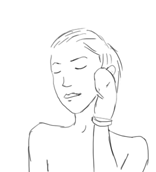 Leave on for 5 to 10 minutes before rinsing and exfoliating the skin with a scrubbing glove to remove the dead skin cells. Rinse again.
Find out how to use this product in the protocol: