Description
This cold-pressed Prickly Pear Seed Oil fights against skin aging by repairing and restructuring the skin cell tissue. It also holds healing, firming, softening and moisturizing properties. It is particularly recommended for mature and dry skin.
Apply the oil on the whole face, particularly on the areas that are most affected by wrinkles.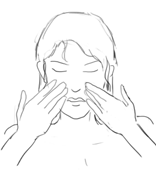 Allow it to penetrate the skin with soft, circular motions.
Find out how to use this product in the protocols: