Description
The Nectarome exfoliating salts are made of marine salts, apricot seed oil and Pelargonium, bitter orange, bergamot, lemon and Litsea essential oils. Upon contact with the skin, these exfoliating salts dissolve and form a hydrolipidic film on the skin. They rid the body of the dead skin cells while protecting it and leaving a gentle fragrance on the skin. A marine salt body scrub is recommended weekly for a perfectly smooth and moisturized skin.
Composition : Sodium Chloride, Prunus Armeniaca Kernel Oil, Pelargonium Angustifolia Oil, Citrus Aurantium Leaf/Twig Oil, Citrus Bergamia Peel Oil, Citrus Limon Peel Oil, Litsea Cubeba Fruit Oil, Tocopherol, Limonene, Citronnellol, Neral, Linalool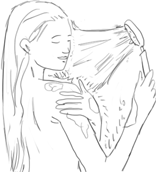 Mix the product well before use. Dampen the entire body before applying the salts while avoiding the eyes and mucous membranes.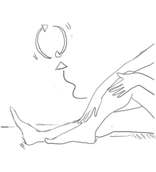 Massage with soft circular motions. Insist on the dry and rough spots. Rinse thoroughly.
Find out how to use this product in the protocol: