Description
This clay is recommended for oily skin. It has softening, purifying and decongesting properties. It is also recommended to brighten the complexion.
It can be used in the bath, the shower, the Hammam and in thalassotherapy.
Clay re-mineralizes the skin and helps eliminate toxins with its absorption power. It softens and cleanses the skin giving it a fresh complexion.
Composition : ILLITE POWDER.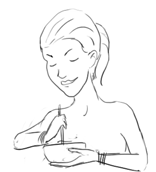 For external use as a mask, mix two large spoons of the clay with two large spoons of weakly mineralized water or floral water. Adjust to needs until obtaining a soft and smooth paste.
Apply a thin layer of clay on the face and neck and leave on for 15 minutes…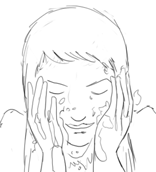 …before rinsing off with clear, warm water before the clay completely dries up.
Apply a moisturizing facial oil in order to regenerate and nourish the skin.